With the rise of Subscription eCommerce, the term "Subscription-based business" has spread like a wildfire. Check our subscription-based and membership-based website design and development services for all types of subscription box businesses. Everyone is starting to express their own thoughts on launching a subscription box business or service. However, the concept is often confused with Membership-based businesses.
Yes, there is a confusion among few people as I have seen entirely different answers to the questions like this one:
Can you give examples of subscription/membership-based businesses?
Some people have shared examples of a gym membership, salon membership while others have written about BirchBox, Ipsy, and Netflix subscription, etc.
I would like to share some crucial points to spot the difference between both businesses.
In terms of content:
1. When I typed "Membership-based business" on Google, the results were:

2. When I searched "Subscription-based business" on Google, the results were: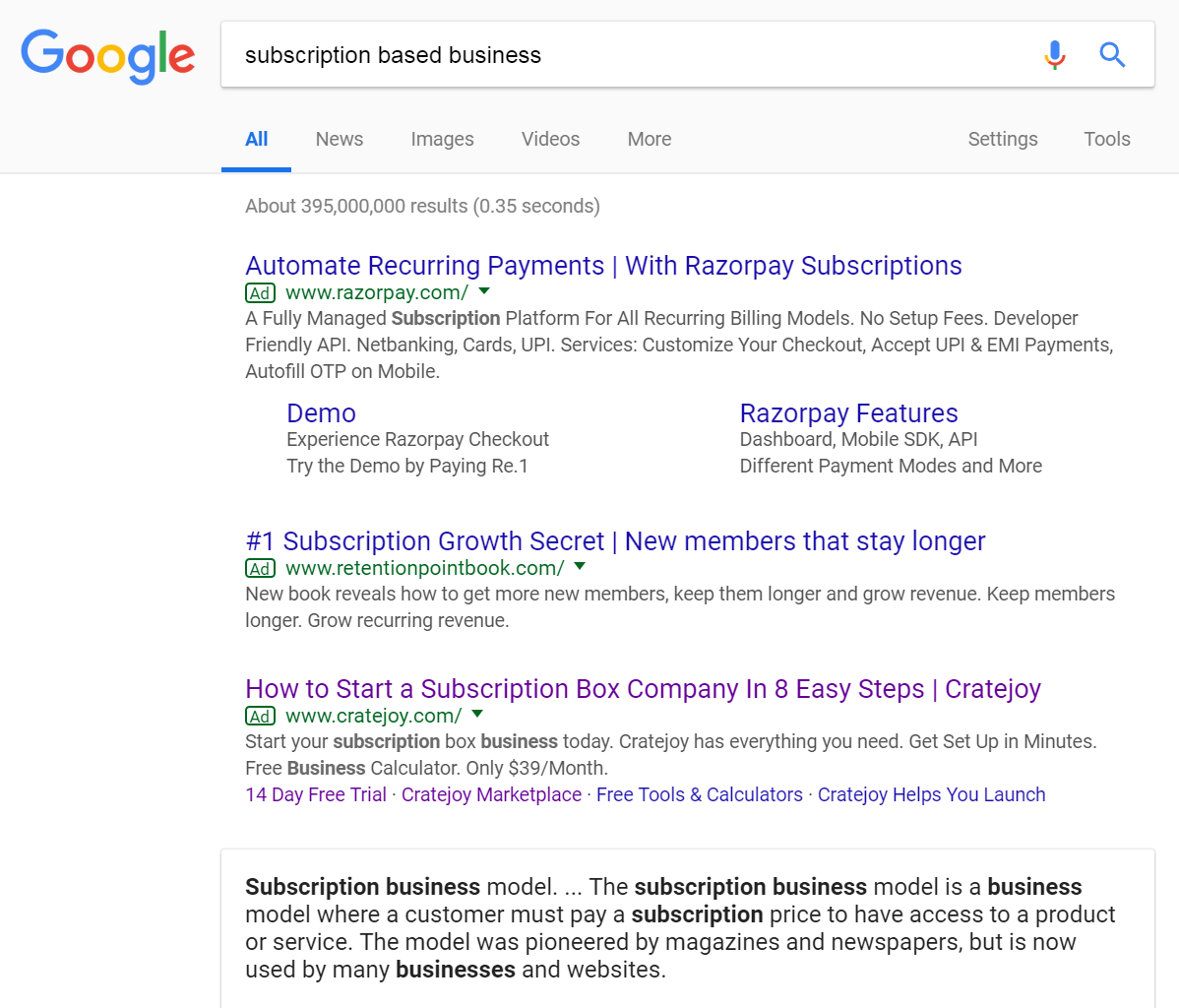 In terms of content; the search results for both queries are completely different. Also, when I explored the search results one by one, I found that Membership-based businesses are slightly different from Subscription-based businesses.
As per the concept:
Membership-based Businesses: Membership involves the process of "paying money to become a member of a club or an activity or a service place to get some sort of services or privileges for a particular time period. The membership businesses mainly work on providing offline experiences. In contrast: A person can physically become a member of a gym as well as a golf club after purchasing a membership plan as per their requirements.
For example, this is how membership plans look like: Gold's Gym Membership Plans (GYM MEMBERSHIP), Membership of Local Grocery Shop.
Membership-based Business work on:
Membership plans, example, from standard to gold memberships as per the price and distinct features.
Monthly, Quarterly and Yearly renewal options.
Referral programs (not always)
Also, a point to be noted is that these days, memberships for gyms and golf clubs can be bought online too, and that's why people are relating it with subscription-based businesses.
#note: One can purchase the Membership Card online though he/she needs to visit the nearby training center to access it.
Subscription-based Businesses: Subscriptions are based on providing digital experiences through incorporating technologically advanced software. Almost every subscription plan works digitally.
For Example; Netflix Subscriptions
Companies such as Netflix were the pioneers of the Subscription Model.
Netflix created a special club for on-demand online streaming services, that can be accessed from anywhere around the world through Digital Subscriptions.
Subscription-based businesses are based on:
Automated Recurring Billing and Payments Tools for providing seamless digital experiences to subscribers. That's what makes them different from Membership-based business Model.
Various subscription plans from basic to premium subscriptions (on the basis of price and special features).
Monthly, quarterly and yearly renewal options to acquire new customers and retain the old ones.
Referral systems (not always)
Then there comes the "Subscription box business".
It's completely based on the Subscription Business Model. Meaning, what all you just read above about subscription businesses, it is exactly the same for subscription box businesses too. But apart from that, it includes
Product Packaging in a nice box + Might be including surprise element(s) to delight the subscribers
Shipping Systems: Delivery of Subscription boxes to customers.
Example of subscription box service:
#Note: DO NOT confuse Email Subscription box with Subscription Box Businesses.
In Email Subscriptions, it involves the process of subscribing to a website via email to receive notifications directly in your inbox without visiting a blog or website frequently.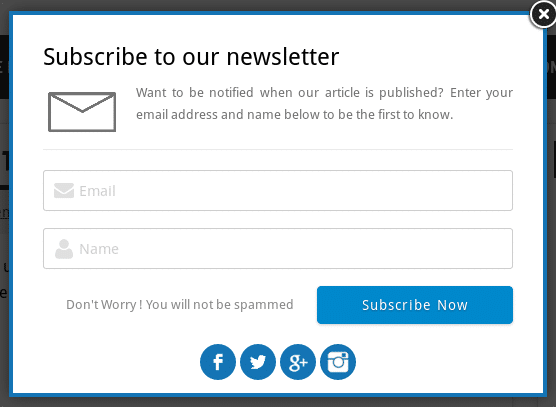 In conclusion:
According to layman terms or even literally, memberships and subscriptions are synonymous. However, If you dig deeper into the concepts of both these business models, you will discover that subscription eCommerce came into existence only after technological advancements, the evolution of eCommerce technology, and the need to engage with the customers more.
Does a subscription box business excite you? Do you have that entrepreneur in you? Do you like a recurring business? We can help you set up one! Just drop us a line at hello@mysubscriptionbusiness.com, our subscription business champs will get back to you right away!