How amazing it is to receive a beautiful gift box! And to help consumers relish this impact of a surprise gift box every month right at one's doorstep is what Subscription Box is all about. The excitement, the wait, the curiosity of 'what's gonna be there?' has led to a great refurbished idea of the Subscription Business Model.
A birth or a re-birth of an industry?
"Between 2013 and 2016, the monthly traffic to leading subscription service sites increased by 3,000%", estimates Hitwise.
Reincarnations happen! It was back in 70's and 80's that the 'Retail Clubs' occurred – the business model withered away because there were hidden costs and fees, and the commodities were limited to books and widgets. Over a decade ago happened the rebirth of the Retail Clubs which are now e-Retail Clubs running online and the model is referred to as the 'Subscription Box' Business Model.
Per a multichannel marketing report by Responsys and Econsultancy, "70% of companies find it's more costly to acquire new customers than it is to bring back existing ones."
That's perhaps the possible reason why eCommerce ecosystem has paved way for a very substantial Subscription Model market over the past few years and continues to do so for the approaching times.
The Subscription Box Business types
Convenience Commerce, which is an automatic repeat order of the selected items on your eCommerce store.
Discovery Commerce, which is a surprise package that samples new articles that a user likes – for instance, beauty products or organic food items.
The popular product genres of the Subscription Business
Subscription Boxes have been quite popular with products like toys, stationary items, pet goodies, beauty & fashion articles, organic & health food items, snacks, DIY craft items, and more.
That certainly doesn't mean that if you have an idea of starting your own new Subscription Box business, you'd have to consider ONLY these products. The great news is, if your idea is different than the league, if it is innovative, well researched and targeted, it can work wonders in the upcoming times.
It's definitely not easy, but it is a Saviour for the eCommerce industry!
Where it looks attractive, yielding and interesting to start a Subscription Box business, it requires a comprehensive research, careful planning, and a thorough knowledge of your consumer behavior, needs and expectations.
eCommerce is today about constant innovation in terms of what you're selling and the technology you're selling upon – with a dangerous market where you don't know when the next sale occurs, you have to be quick in changes, introductions to the new stuff and some means of recurring revenue. That's where the Subscription Box becomes a savior – it is the ultimate recurring revenue source for your eCommerce business. Subscriptions create a reliable stream of recurring revenue that you can trust – month on month, year on year. And this predictable revenue makes way for smarter decisions like where to invest next, what more to introduce – providing your business with stability like never before.
So what does it take to start a whole new Subscription Box Business?
Well here's the ultimate, all-encompassing article, well researched to help you with a high-performing Subscription Box Business that not just becomes popular quickly – but also adds a lot of value to the end users, make them happy and keeps on adding to the subscribers always, and always! Here we go: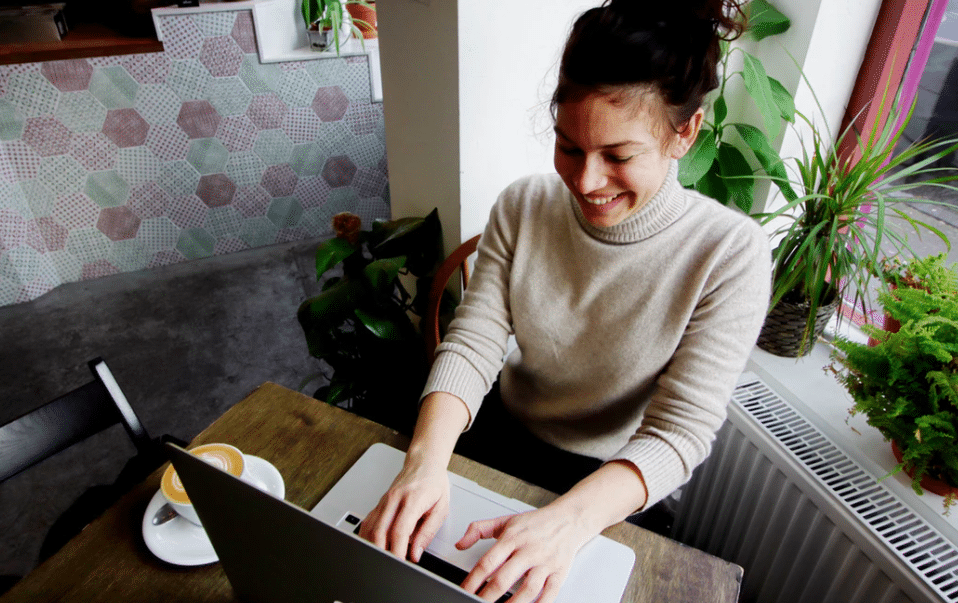 1. An idea that's sure to work
The best way to have a good idea is to have a lot of ideas! So brainstorm and think about it – something that you're passionate about, something you would never give up and not the least, some product genre that is unique and potential. Think about it…with so many subscription box service competitors, it's just your great idea that can help you sail through. With a wide range of products in the market, you can pick the one low on competition. Say you are a fitness freak, you can think about health foods, or fun gym equipment and goodies like Thera-Bands, Resistance Tubes, Energy Drinks, Energy Bars, Gym Water Bottles or Cans, etc. To make it further unique, you can add custom printing like the customer's name on the equipment or the garment, fitness slang or a quote, and a lot more.
You can also consider using the online keyword planners to see the search volume of your particular product niche and plan accordingly. So remember to choose something that's unique and it interests you – so you feel connected to your idea and make it work.
2. Your customer is your God – understand them
Understand your consumer – your target audience. That is why it is so important to understand and connect to the idea – so you can relate to the end user behavior – what do they want? Are they presently buying from somewhere? What's their paying capacity? What are their interests? What is their demographics? Are they facing some problems?
Connect with them through the social and understand their unique needs, their challenges and issues – you can plan a subscription box that not just meets their requirements, but also overcomes the issues that they're facing. The takeaway here is: Connect with your potential customers – leverage social, research and some manual surveys.
3. The Website: the Subscription Business Spine
That's everything – your brand image, your front face, your business card – everything! Your website is where your prospect eventually comes and makes a decision of whether to buy/subscribe from you or not. Your website is the spine of your business. To get a website for your subscription box business, zeroing down on the right platform, a right technology that supports the subscription business module is very crucial.
Then comes the design, the look & feel of your website – it should convey the right message and should be able to attract your audience – the colors that attract them, the page layouts, etc. Also, your website CS (Content Management System) – its backend should be friendly enough for you to easily manage it. Technologies and platforms like Cratejoy, Subbly, Zuora, WooCommerce, Shopify, Magento, etc. are good to consider. A technology partner who understands the niche of your customer and product, and has got the experience across the subscription business model is crucial for a website – both from user and business owner perspective. Subscription website specialists mysubscriptionbusiness.com can help you throughout and beyond the whole process.
4. Product Plan, Source and Supplier (if any)
Developing supplier relationship early on can help you build a potential revenue model. This step decides the basis as well as the future of your subscription business – getting the early model of your product ready, finalizing the supplier (if you aren't the manufacturer) and figuring out the pricing with the supplier(s). Build as much supplier network as you can and make a strong team so you get the ball rolling once you are on the court! Make sure your list has all the vendors who are responsive, deliver in time, have competitive pricing, have fair billing cycles, etc. This can help you overcome some early hurdles and save you a lot of money. Also, this plays a crucial role in deciding your margins and raising your profits.
5. Packaging is the Goddess
The saying is reverse here – they do judge the book by its cover. Go back to the first sentence of this article – a 'beautiful' gift box. Now you know that's a decider! The better your box looks, the better it is for your subscription business goals. Prototyping a box is an extremely critical step. There are a number of considerations to take care of – the dimensions, the number of items it would accommodate, sections or no sections, any particular material for fragile or edible goods, pricing, design & aesthetics, safety, printed content and of course, the price and the vendor of the box.
Make sure you reconsider these points at least thrice before settling down on a box design and type. Some other key takeaways:
Research about as many local vendors as you can

Try your hand at designing or at least closely monitor designing as you have researched about your customers and you understand their taste better

Choose the raw material carefully – according to the product type

Set a budget beforehand so you don't get swayed away

Don't hesitate to arrange raw material yourself if that saves good
6. Reliable Logistics
Shipping is yet another significant part of the complete subscription process. A delivery in time and in right shape has no substitutes. The logistics partner should be well researched, affordable, responsive, experienced and should have an active tracking system in place. Remember, involving a 3rd party also involves the risk of loss of control in deliveries. So, the company's previous track record can help you with the right decision.
The delivery process, policies, returns procedures, etc. should be properly outlined and communicated to the shipping partners as well as to the customers. Take away: Partner with 2 companies so there's always a backup!
7. The right pricing and payment cycles
A price that's all-encompassing, a price that your customers can afford and grows your business! The pricing is everything that sets your value in the market. Competitor's analysis, market research and incurring costs will all help you decide on the right pricing you should be setting for your subscription box. While you know that short-term subscriptions would be higher in the price range and long-term would be lower, you should be able to justify the value of your box. The cycle should not just be dependent on the pricing but the customer need too. You should have diverse options – for people who want it once in a month, twice in a month or once in two months – the payment schedules being the other criteria.
The longer term subscription cycles like semi-annually, yearly and beyond ensure higher recurring income and the short terms do not. In the previous steps, where you already have enough research of the expenditures, customer behavior and more, it would be easier for you to set a price that best suits the market and your margins. Takeaway: Understand the industry and design packages only then – edible-products subscription box can have higher frequencies while luxury or seasonal should be lower in frequency.
8. Pre-launch and Market
In this step, you could test run sample boxes, gather feedback from critics and work on improvisations. At the other side, start working to gather leads. Smart ways for this could be Facebook, Instagram, Snapchat, Twitter, etc. You can consider running paid campaigns on various social sites to spread the word. Be sure to create great content in terms of textual content, good graphics and images, viral videos, infographics and more. Contests, free subscription to the winners, fun activities in crowded areas across your city and other such promotional activities can also help you gather leads and potential buyers right before the launch. Running personalized email campaigns for all the gathered leads can even better your promotions, create the buzz and increase early signups.
9. Launch and Market
Time to kick-off! Now that you've got enough leads and people know about it, launch it with a bang. You can either organize an event or simply plan an email blast routing to your website. First few 10s or 100s can even get a special early bird or inaugural discount. Make sure you create it big – you have worked hard for it and it should look great. Find out bloggers to review your box(es), reward loyal customers and go on adding great content. Marketing just should never end!
10. You're up, go on!
Just go on – it's time to reap what you sow. Having followed these steps; your subscription box business is sure going to hit the market hard and mitigate problems – but you also can't avoid a few initial and inevitable bumps. There might be shipping hassles, returns, critical feedback, etc. But just analyze your operations closely, have the B plans and rectify real quickly – so you just go on improving and winning great customers.

More help? Sure!
These 10 steps are to be mugged up and applied with all your soul and nothing thereon can stop you from becoming a high-performing, popular subscription box business. And if you need any assistance through these steps, feel free to drop us a word at hello@mysubscriptionbusiness.com. While we wrap up, following are some takeaways to sign off:
Automation

: Automate everything – from marketing to customer relationship management, shipping to returns, customer support to loyalty programs.

Updates

: Keep on updating yourself in terms of technology, product improvisation, box-aesthetics, outreach, etc.

Feedback

: Do gather feedback and analyze the customer behavior – it is very crucial.

Changes

: Do not hesitate on implementing changes if required.

Technology

: Choose the right technology and again, the

right technology partners

.

Support

: Great customer service is an icing on the cake. Have a sound support system to get your customers' queries resolved.
Liked what you read?

Share your thoughts below in the comment section and tell us what you want to read or know next about Subscription Boxes.
Also don't forgot to share the article 🙂